Back to Portfolio
Clinical Decision-Making Tool
Matrix MD
Doctors are seeing more patients now than ever before, while simultaneously being required to write more detailed notes about their encounters. Matrix MD's vision is to reduce the regulatory burden on doctors by pre-populating notes with information gathered directly from patients.
We helped Matrix MD design the patient and doctor facing web interfaces. We also built a secure, HIPAA-compliant backend and fine-tuned the clinical decisionmaking algorithm.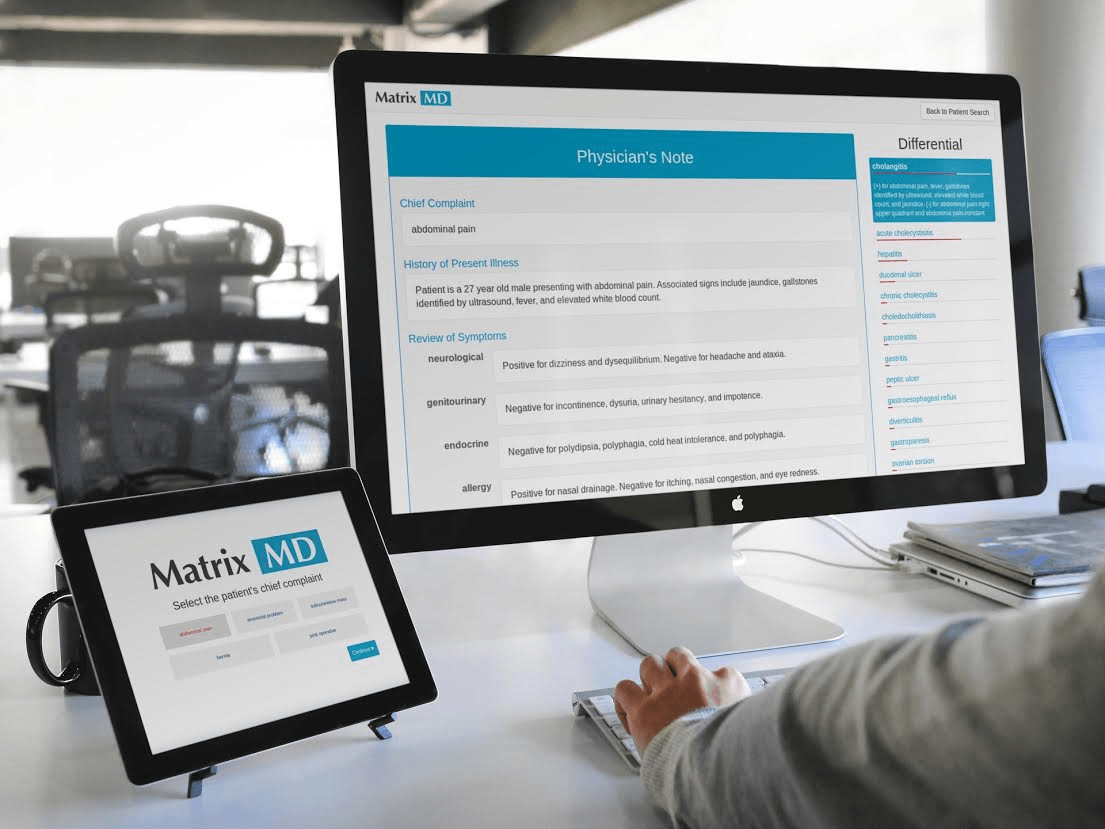 Contact Us
We would be delighted to schedule an in-person meeting or a conference call to see if our expertise is a good match for your problem.